Events
---
Thursdays in Wascana
July 12, 2018 - 5:00 pm – 8:00 pm
Legislative Landing, Wascana Lake and Saskatchewan Science Centre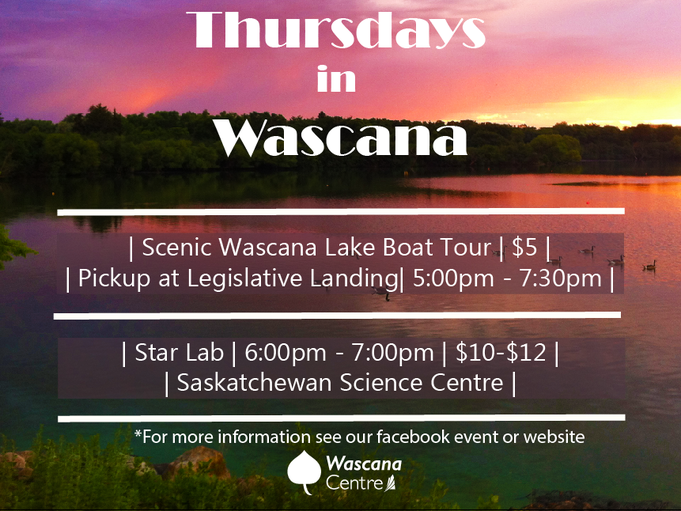 Every Thursday during the summer, look for events in Wascana Centre. We have a great line up so far including: yoga, Escape Manor cages, tai chi, Saskatchewan Hall of Fame Pop-Up, Local Barre, Segway tours, paddle events, boat tours and many many more. Check back each week to see what's coming up!

For July 12th there will be:

Scenic boat tours of Wascana Lake - Enjoy a tour of Wascana from the water for $5. Tours leaving from Legislative Landing every 1/2 hour from 5:00 p.m. to 7:30 p.m.

Star Lab - Pluto is at its closest position to the Earth that it will be for the next 90 years. It may not be bright enough to see without a telescope, but you can get up close to it at the Saskatchewan Science Centre. Come learn about Pluto and the other main planets in the inflatable planetarium. Costs range from $10-12. Event from 6:00 p.m. to 7:00 p.m.
View All Events