The Wascana Place Boardroom is located on the third floor of Wascana Place, 2900 Wascana Drive, and offers an unmatched view of Wascana Centre in all of its splendour.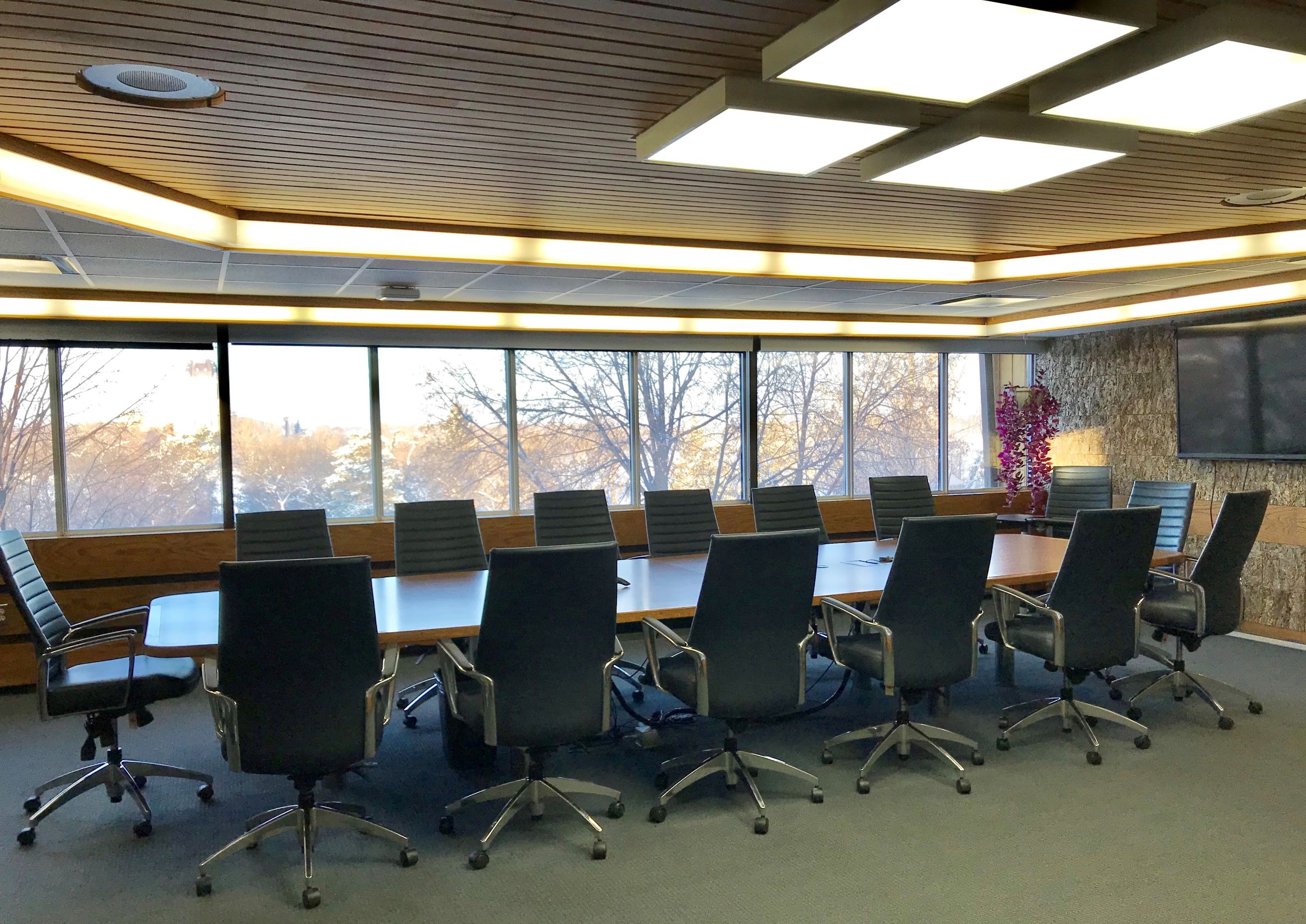 Wascana Place Boardroom
A professional office atmosphere
Seats 16 persons comfortably around the board table
Internet access, flat screen TV for presentations, and flip charts with paper are included
A small kitchenette in the boardroom has a small refrigerator and a sink suitable for washing coffee cups
Wheelchair accessible
Why Wascana?
The Wascana Place Boardroom is perfect for meetings, training sessions and presentations
The Boardroom offers an unmatched view of Wascana Centre in all of its splendour
Free parking is available
All Caterers are welcome, and we are more than happy to make recommendations to suit your needs
Make your meeting an event to remember. Take advantage of the beautiful surroundings and book a group boat tour, segway tour, or explore the natural beauty of Wascana Centre on a scenic walk
Rental Policy and Fee Structure
Each rental includes full access to the Wascana Place Boardroom

$200 for a half day (8:00 am - 12:00 pm or 12:30 pm - 4:30 pm)

$300 for a whole day (8:00 am - 4:30 pm)

Wascana Place opens at 8:00 am and closes at 4:30 pm. All guests must sign in at the reception desk on arrival and exit, and we are unable to accommodate times outside of our regular business hours. Please advise all meeting participants including caterers

Cancellations made prior to 10 working days before the event are subject to a full refund less $50
If you have any questions or would like to book the boardroom, send us an email or give us a call at 306-522-3661.