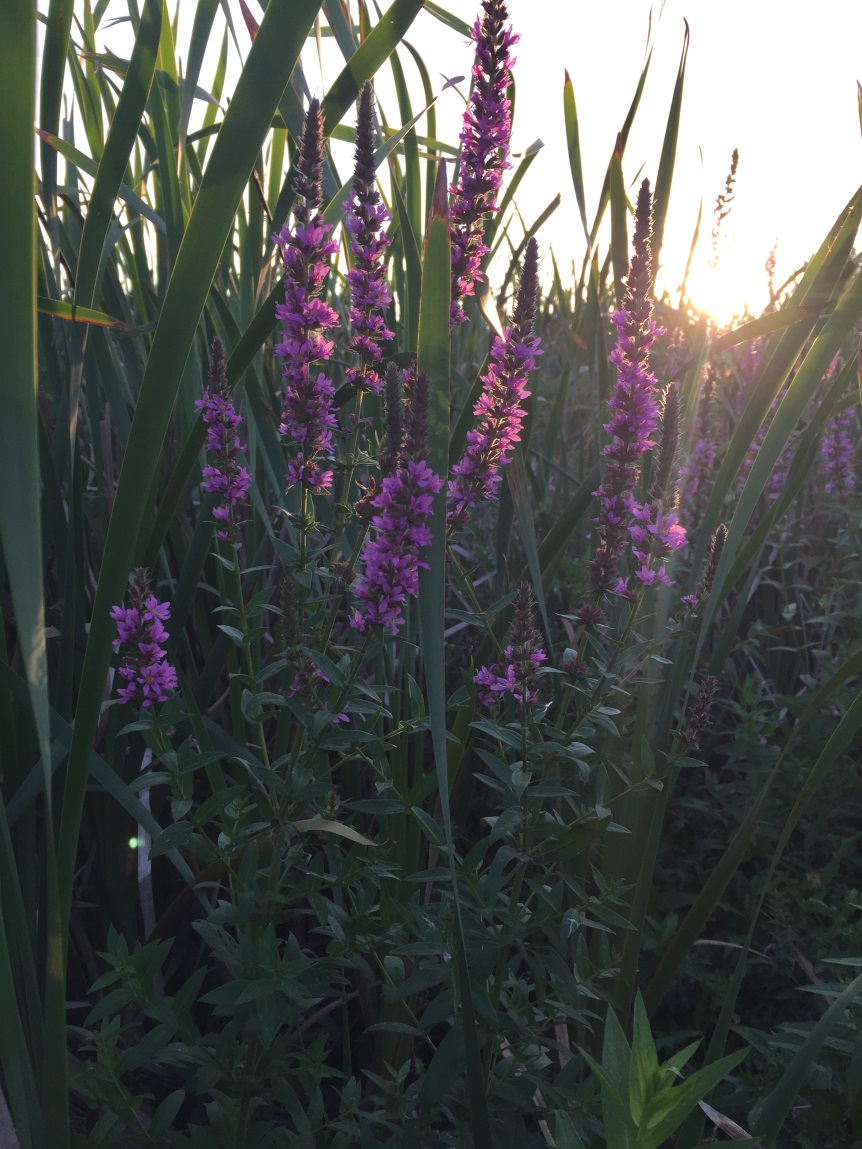 Similar to any other park or open space, Wascana Centre has noxious weeds that have either spread into the park from outside sources or were once planted over a decade ago before they were known as and considered noxious weeds. However, to control the population, Wascana Centre has been monitoring and managing the weed population with various control methods. With these effors we are providing the opportunity for native plants to flourish in areas like the Habitat Conservation Area that provide ideal habitats for certain animals like the threatened bird species, Bobolink.
Want to get involved?
One of our most troublesome noxious weeds, Purple Loosestrife, has been the target of our annual weed pull for the past 4 years. Each year we seek out the largest patch of Purple Loosestrife and fill garbage bag after garbage bag with the pesky plant. Although they have beautiful purple flowers, they take over the area, choking out native plans and chaning the layout of the habitat's vegetation.
If you are interested in getting involved in our next Purple Loosestrife weed pull, please contact our Park Ecologist at 306-347-1811 or by email. Don't be a bad seed, come help us weed!
What to bring: rubber boots, gardening gloves, shovel and loppers or hedge shears for cutting the plants. We have the rest!
Spotlight on our Noxious Weeds
Here are some quick facts on Wascana Centre's most common noxious weeds and helpful tricks to identifying the weed:
Leafy Spurge
Toxic to cattle and horses
Chokes out other vegetation
Produces a milky latex-like sap when stems or leaves are broken
Able to regenerate from root sections
Key distinguishing characteristics: small yellowish-green flowers that lack petals
Nodding Thistle
Also known as: Musk Thistle, Plume-less Thistle
Originates from parts of Europe, Asia and Africa
Chokes out other vegetation
Key distinguishing characteristics: flower head is often seen bent at a 90 degree angle to the stem and it can grow to between 12-72 inches tall
Scentless Chamomile
Also known as: Scentless Mayweed, Scentless False Mayweed
Produces very smooth and finely divided weeds (almost carrot-like)
The plant is almost odourless when crushed
Chokes out desired vegetation
Key distinguishing characteristics: produces daisy-like flowers with yellow centers and white petals
Purple Loosestrife
Orginally introduced as a medicinal herb for diarrhea and bleeding wounds
Also used as an ornamental plant
First identified as a problem in the 1930s
Chokes out and fills in desired wetlands displacing wetland plants and animals
Key distinguishing characteristics: square-shaped stems, magenta flowers and narrow leaves without stalks
Canada Thistle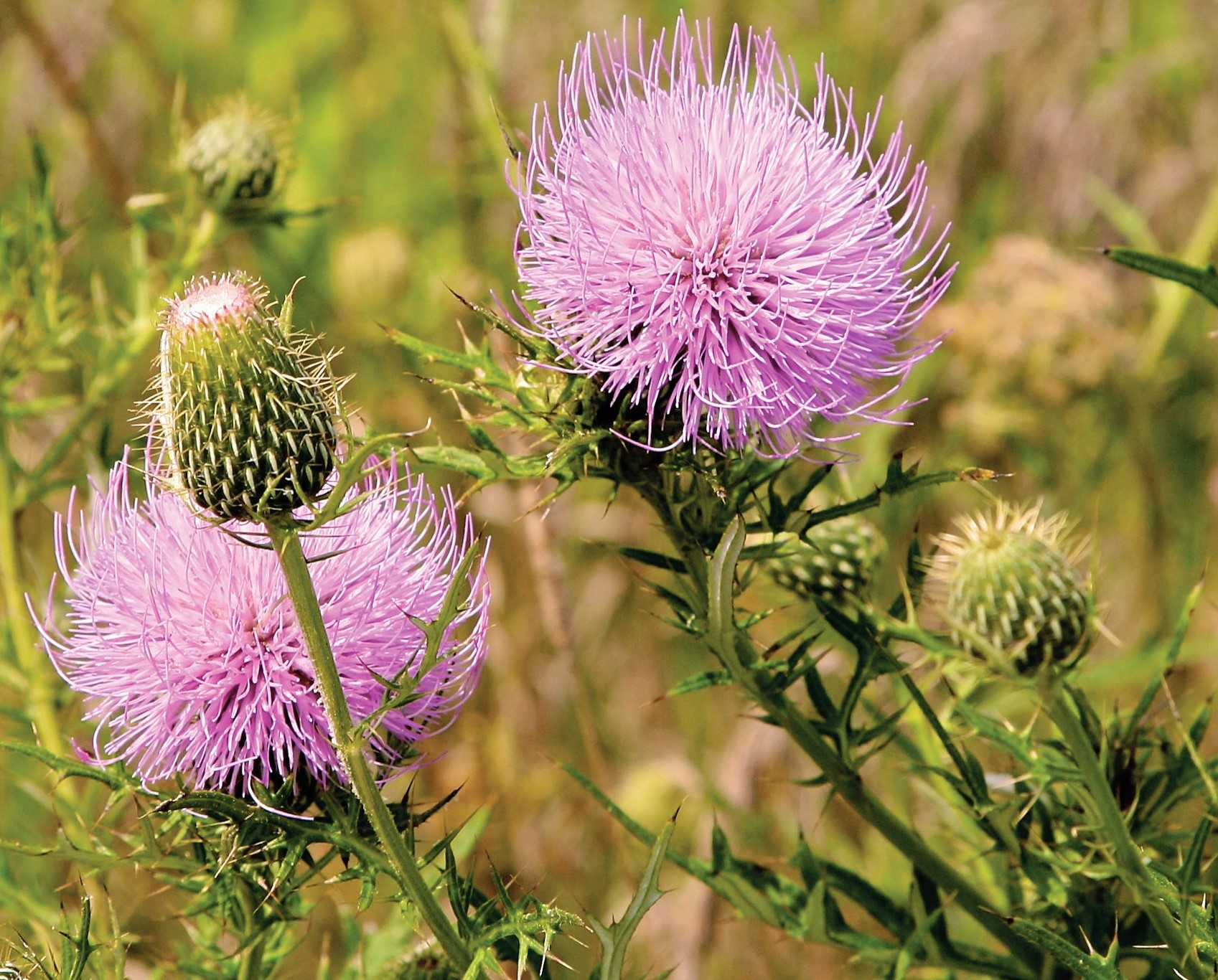 Also known as: California Thistle, Field Thistle, Creeping Thistle
Spreads quickly and chokes out other vegetation
Key distinguishing characteristics: produces small flower heads with rose-purplse to pink-white flowers, can grow up to 48 inches tall and it only has spines on the stem and leaf edges
Common Burdock
Also known as: Wild Rhubarb, Beggars' Button, Elephant's Ear, Wild Burdock, Lesser Burdock
Large burs impact livestock production and health
Key distinguishing characteristics: leaces are somewhat heart-shaped and it grows between 24-72 inches tall and produces purple-white flowers