Events
---
Pumpkin Way
November 1, 2021 - 2:00 pm – 8:00 pm
Walter Scott Way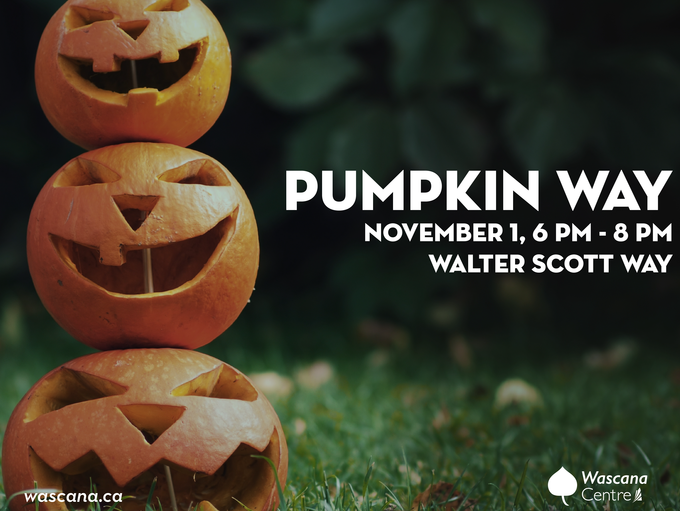 Bring your jack'o'lantern down to Wascana Centre for one last spooky display on November 1!
As the sun sets, we welcome you to join us in a walk down Walter Scott Way to view some of Regina's jack'o'lanterns. Hot beverages and treats will be on site.
If you want your jack'o'lantern to be part of the show, drop it off at the corner of Walter Scott Way, Lakeshore Drive and Legislative Dr. between 2:00 p.m.-5:30 p.m.
Event Location: Walter Scott Way
Time: 6:00 p.m. – 8:00 p.m.
All pumpkins will be donated to Fenek Farms for feed following the event.
View All Events