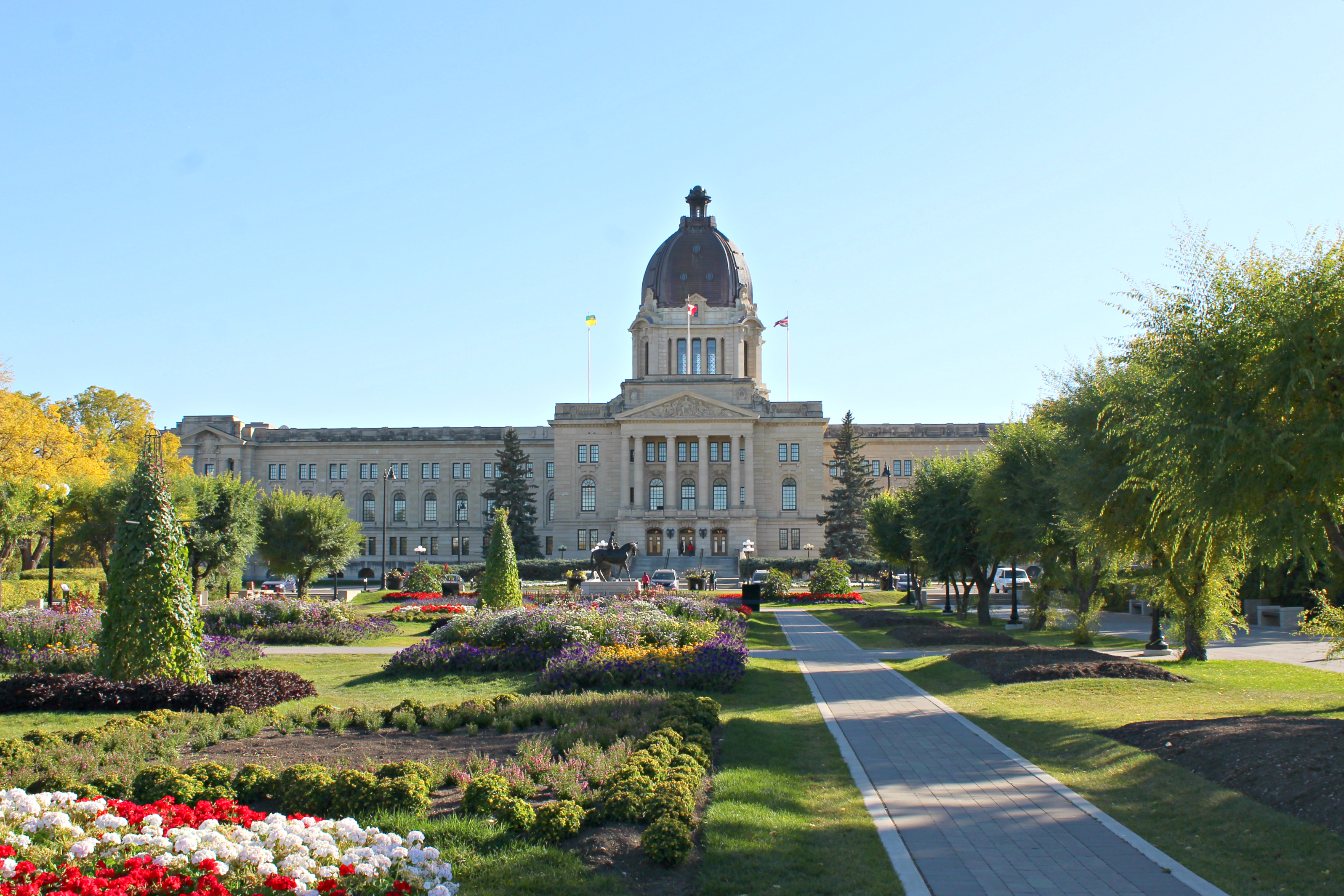 The Saskatchewan Legislative Building and Grounds is a Provincial Heritage Property located in the heart of Wascana Centre.
As the first building to serve as the seat of government, the primary heritage value of the Saskatchewan Legislative Building and Grounds lies in its association with the governance of the Province of Saskatchewan. Since completion in 1913, the building has housed the executive and legislative offices of the province. During this time, the Legislative Building has been associated with every political figure, piece of legislation and administrative decision related to the governance of the province and has emerged as the most recognized symbol of government in Saskatchewan.
Interesting and informative tours of the Legislative Building are offered in both English and French 362 days a year. Visitor Services staff can answer inquiries related to the Legislative Building and provide information, brochures, directions and maps to visitors and tourists.
Tours of the Legislative Building are available seven days a week with the exception of Christmas Day, New Year's Day, and Good Friday. The tours last approximately 30 minutes and are free of charge. Groups of ten or more are asked to make a reservation in advance. The tours are wheelchair accessible and listening devices are available.