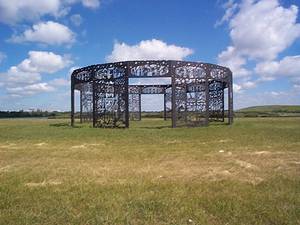 The sculpture entitled "Mind's Garden" was designed by Mr. Joe Fafard for a competition in 1994/1995. The competition was held to select a Canadian war memorial for construction in London, England. Although this entry was not chosen, it was considered too important to leave unfinished. Dr. Gordon Diamond, a resident of Vancouver, British Columbia provided a cash donation to co-sponsor the work with Mr. Fafard. They chose Wascana Centre as the best venue to display the work.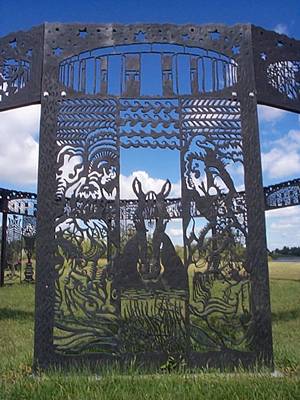 The sculpture is 11 1/2 feet high and 35 feet in diameter. There are 16 sections to the sculpture with 8 full panels and 8 openings with a 3-foot deep lintel. The panels are constructed of cast bronze using the "lost styrofoam" process. The image is projected on the styrofoam and cut with a cold knife. Lionel Ireland cut the 3/4" thick styrofoam pieces over six months in the summer of 1998. Joe Fafard shaped and rounded the pieces using a torch. The shaped pieces are placed in sand into which molten bronze is poured which takes the place of the styrofoam. The temperature of the molten bronze is 2,100 degrees Fahrenheit. Each panel is cast in six parts which, when welded together, weighs between 700 to 850 pounds. The lintels weigh approximately 250 pounds each. The sculpture was installed on November 17 1999 and is located on the south shore of Wascana Lake between the bike path and the Library at the University of Regina.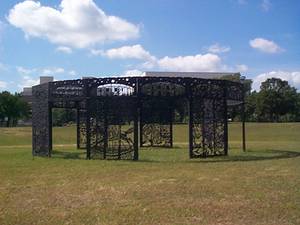 Images in the panels are open to interpretation, and it is the artist's intention that the viewer become the creator of the work by imagining what the images represent.
The sculpture was gifted to the University of Regina by Dr. Diamond and Mr. Fafard in 2004.