Our Boat Tours have now wrapped for the 2023 season! Thank you to everyone who enjoyed a ride on Wasca I & II this summer. Stay tuned for more on the 2024 season.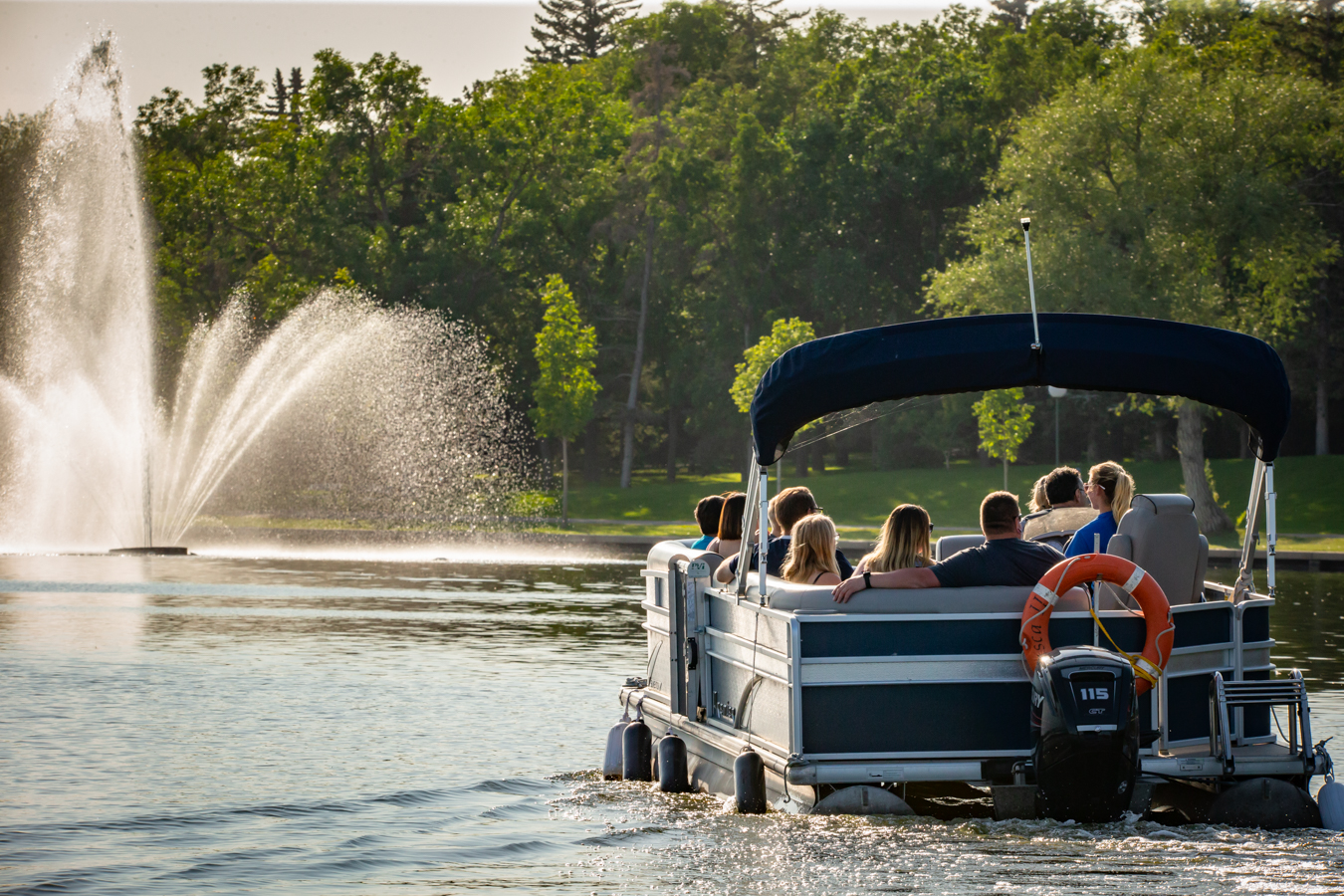 The Provincial Capital Commission is pleased to offer private Ferry Boat Tours. These half hour guided tours will take you on a leisurely excursion around Wascana Lake to give you a true "on the water" experience and provide information on the history of Wascana Lake, and the stories behind the monuments located within Wascana Centre. Life jackets are provided and tours are wheelchair accessible.
• We can accommodate up to 8 passengers per ferry boat tour.
• Tours are available from late-May to mid-September.
• Tours can be booked on Mondays and Wednesdays with varied hours, and Thursday through Sunday between 12:00 noon and 8:00 pm. Please call us for full availability.
• The fee per tour is $75.00 and is required at the time of booking.
• Advance notice required.
Book your Ferry Boat Tour today by calling 306-522-3661 or by sending an email to reserve a date and time.