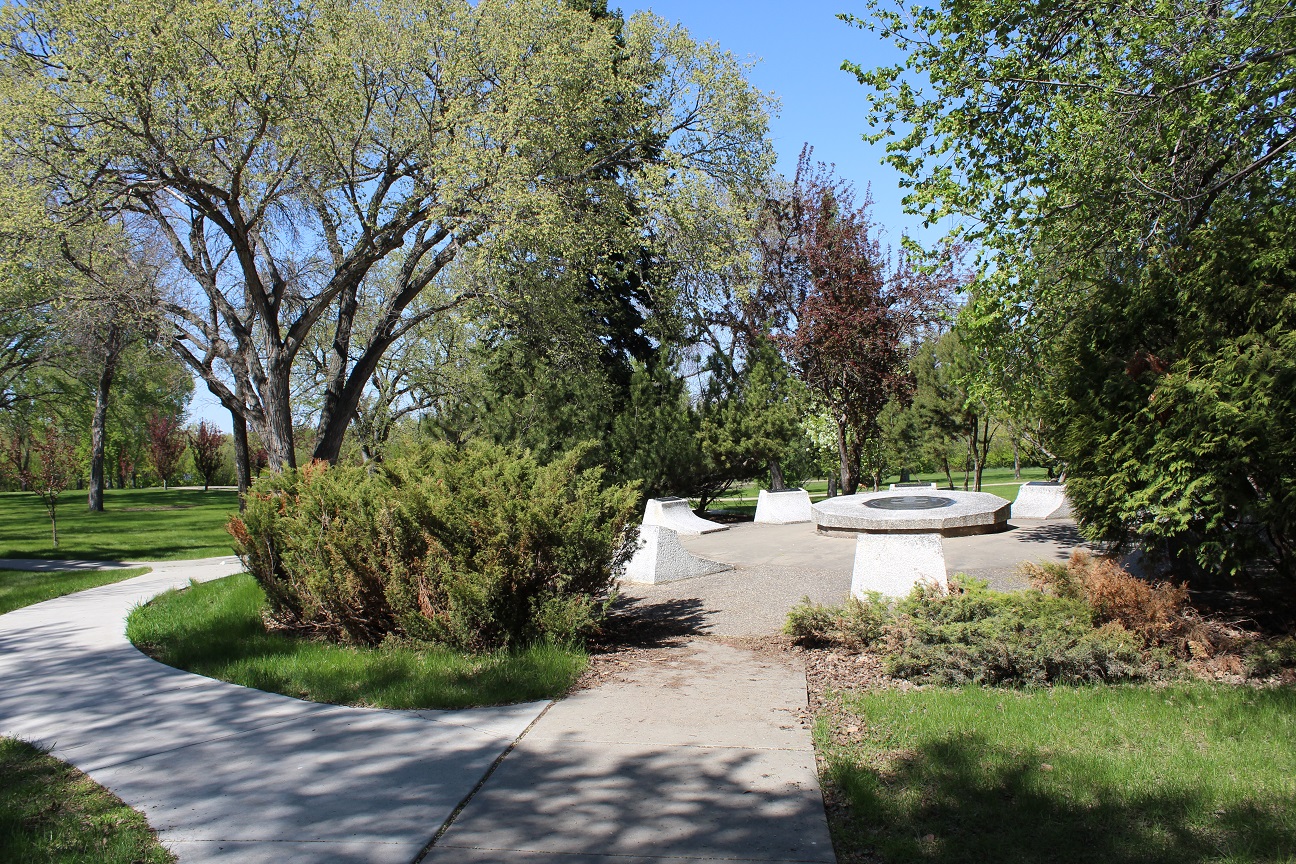 This cairn was dedicated in October 1965 to sixty years of Boy Scouting in Saskatchewan. It is located south of Spruce Island, along Lakeshore Drive.
The text on the central monument reads:
"BE PREPARED - Commemorating the 60th Anniversary of the Province of Saskatchewan and the 50th Anniversary of the Boy Scouts of Canada Saskatchewan Provincial Council 1965"
The smaller cairns surrounding the large one are each engraved with a boy scout motto:
KIND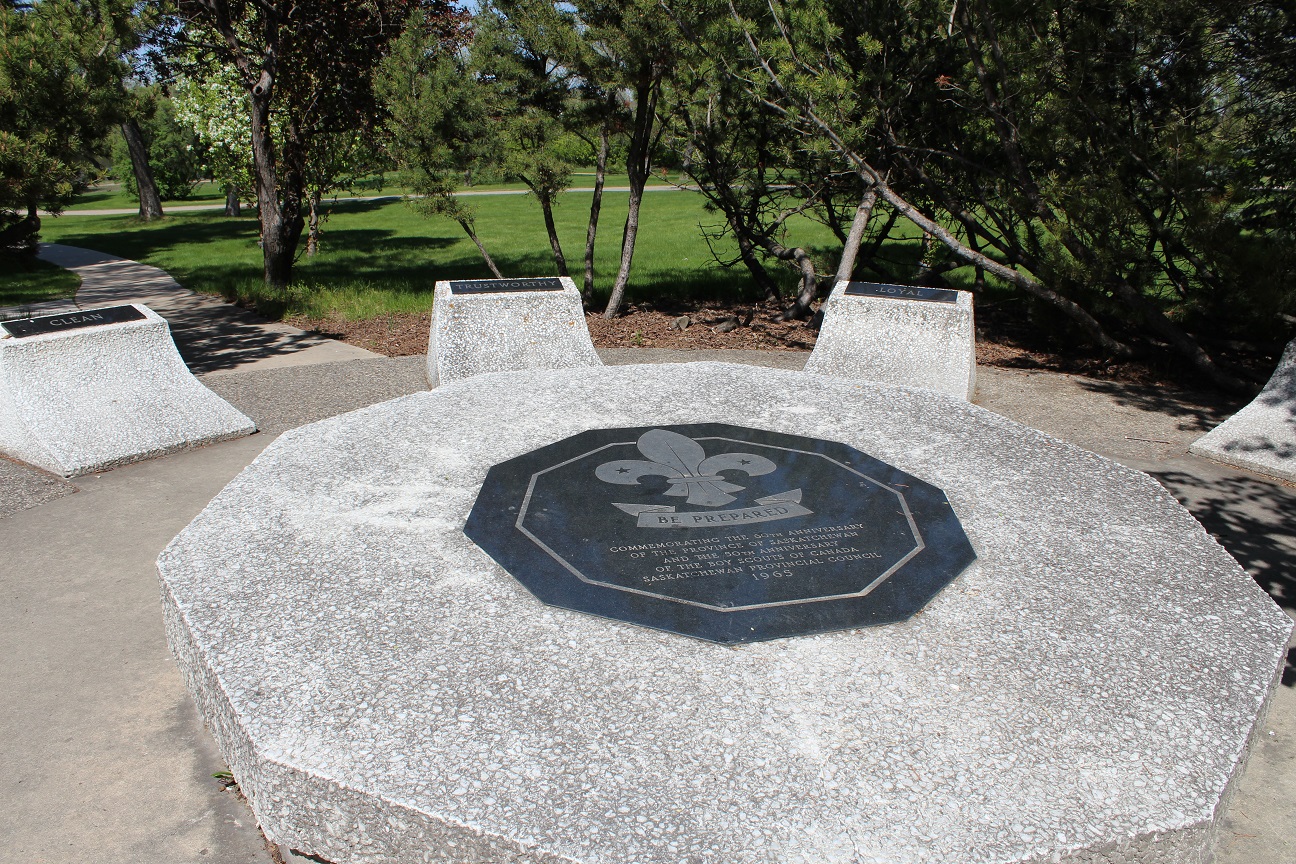 TRUSTWORTHY - LOYAL
OBEDIENT - CHEERFUL - THRIFTY
CLEAN - COURTEOUS - BROTHERLY - HELPFUL
The entire monument represents a sundial.