The West Lake is home to a number of water-based recreational activities, including The Regina Rowing Club, Wascana Racing Canoe Club, and the Wind on My Wings Sailing Club. Individuals looking to access the west lake for rowing, canoeing, kayaking and sailing can do so at the Marina (near Broad Street Bridge) during the spring, summer and fall.
Thanks in part to the opening of the world class Finishing Line Facility, Regina and Wascana Lake have been able to host numerous World Class events such as the National Dragon Boat championships and the Canadian Sprint Nationals.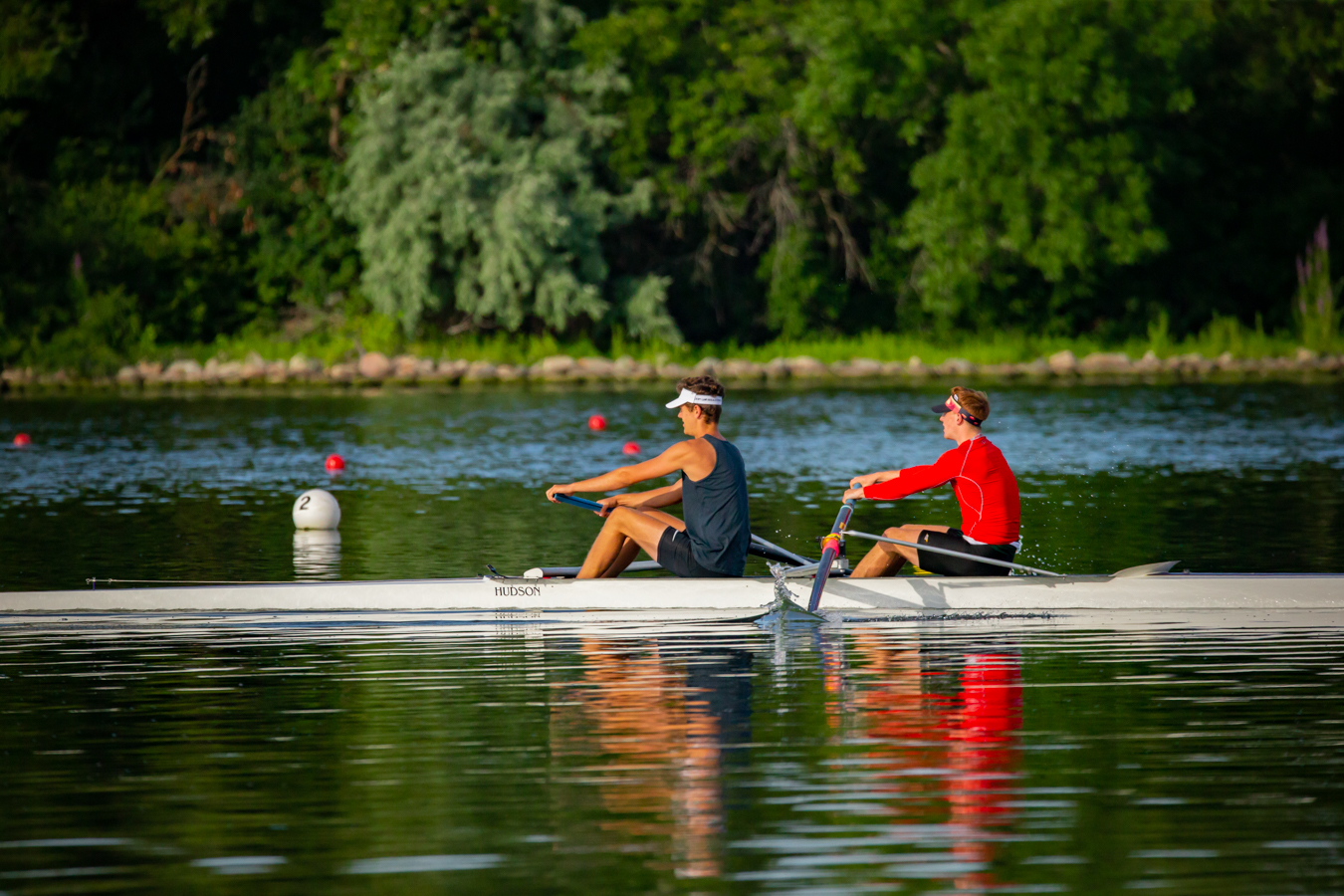 Wascana Lake is divided into two zones separated by the Broad Street Bridge. In the lower or western lake, the emphasis is on water-based recreation. In the upper or eastern lake, the emphasis is on wildlife habitat and education.
West Lake Access
Due to installation of aeration systems throughout the west lake, there is no access during the winter months.
A public skating area is created beside the lake each winter in the boathouse area of the marina. The venue is open from 9:00 am to 10:00 pm daily, with a heated change facility, washrooms and overhead lighting.
East Lake Access
The East Lake is a federally protected Migratory Bird Sanctuary and therefore there is no access to this portion of the lake.